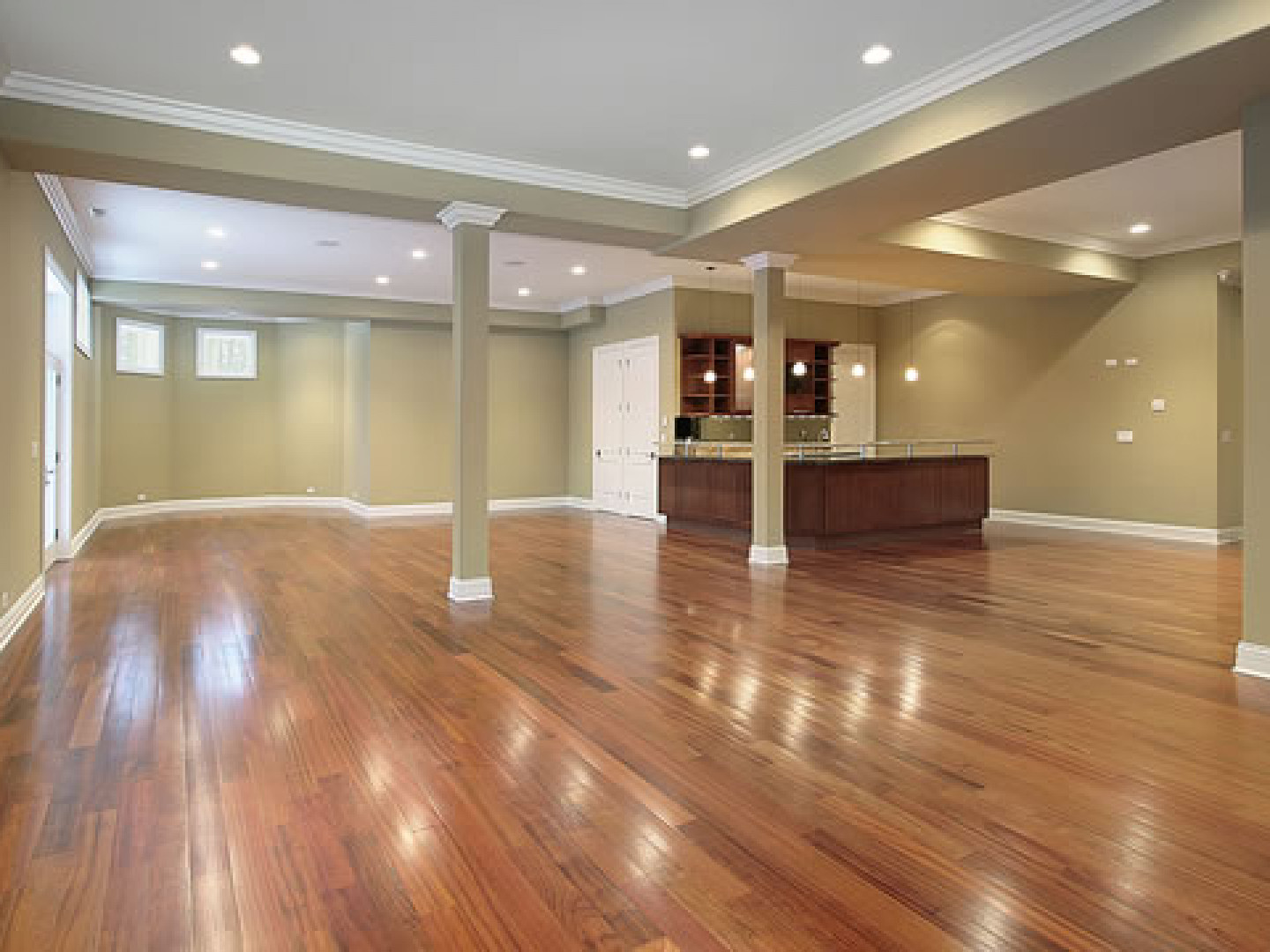 Invest In Your Own Nest!
Basement finishing projects require quite a bit of planning before construction can begin. There are many hidden challenges that should be uncovered and addressed up-front so there are minimal surprises after your project starts. The information below will help you get started in the right direction.

WHY FINISH YOUR BASEMENT? There are a lot of reasons why you may want to finish your basement. An unfinished basement likely can be used for storage and a place to do laundry, but that's often about all it offers. A finished basement, however, can be used for any purpose you like. You might want a "man cave" or a den. You might want to have a home movie theatre, an office, a larger family room or a place for the kids to play. A finished basement can even be converted into a rental unit for additional income if you choose. There are countless reasons why you might want to finish your basement and they all boil down to creating additional living space by utilizing previously unused square footage. Finishing your basement will also increase the value of your home because of the additional living space you are creating.

IMPORTANT POINTS TO KEEP IN MIND WHEN FINISHING YOUR BASEMENT There are a number of important things to keep in mind when working on this type of project. Lighting, for example, is important to consider. A basement does not receive much natural light, so you will need your lighting plan to be a top priority. Insulation is another very important thing to consider. If you are going to be using this space then you will want it to remain comfortable whether it is hot and humid or cold and wet outside. Moisture control is another important point to consider. Because the basement is underground, you will need proper drainage around the basement on the outside of the house, along with proper vapor barriers and other waterproofing measures to keep moisture outside where it belongs. These are just a few of the many important things to consider as you are planning your basement finishing project.

HOW MUCH IS A BASEMENT FINISHING JOB GOING TO COST? Of course, when you are undertaking any major construction project, a primary concern is the cost. Costs can vary greatly depending on the square footage of your basement and the various building materials you choose. However, the good news is that finishing a basement can usually be done for less than adding a room addition to your home, but you still get many of the same benefits like the additional living space and the increased home value that comes along with it.

The only way to know for sure exactly how much the project will cost is to have a discussion with an experienced basement finishing contractor in the Sartell and Sauk Rapids, MN and surrounding areas. You will need to get in contact with a competent, trustworthy contractor and you'll need to come up with a plan for how you intend to use this space. When you know how you want to use the space and what kinds of materials you're going to use, Paramount Construction can provide professional project planning and design to provide the most precise pricing possible.

FINDING A GOOD BASEMENT FINISHING CONTRACTOR It's always a good idea to do your research. You want a contractor that is experienced and the cheapest one is usually not the best option. When you meet with a contractor you will be able to get a sense of whether you like and trust this person. It is also important to do a little bit of research to make sure you are dealing with a reputable company. Make sure your contractor is licensed and carries all of the proper insurance such as workers compensation, general liability, commercial auto insurance, etc. If your contractor cannot provide you with copies of their license or proof of insurance then that should set off some major red flags.

We cannot stress enough how important it is to take the necessary steps to find a competent and reliable contractor. It may be the difference between having a beautiful new living space built on time and on budget or having several very expensive problems in the future. Your job is to make sure you are hiring a good quality contractor and their job is to make sure your finished basement is both beautiful and functional for you and your family to enjoy.

Paramount Construction has been finishing basements in the Sartell and Sauk Rapids, MN and surrounding areas since 2006. Please call us or use our contact form to discuss your basement remodeling project and to schedule your free consultation.

Paramount Construction can help provide you with a hassle-free, value filled remodeling experience. We will complete your project on time, on budget and to your satisfaction. Please contact us to learn more about how we can work together to create the perfect basement for you and your family.
---

It's not just a place to cook anymore: One of the most important aspects of your home is the kitchen. Families spend more time in that room than any other place in the house; talking and laughing about their day, sharing their most important moments. It's usually the central gathering point in the house. Investors looking to quickly buy and sell homes will spend the most time remodeling the kitchen in order to get the most value for their money. Check out our Kitchen and Bath Remodeling Services.

Want to stay in the loop?
Join our program for updates on service specials and discounts!